The clock is ticking
What can you do in three minutes? Hopefully, you can find your golf ball otherwise you will be subjected to a one-stroke penalty - yes, it's been reduced from five minutes to three in a bid to speed up play. But when does the clock start ticking and what can you do to help?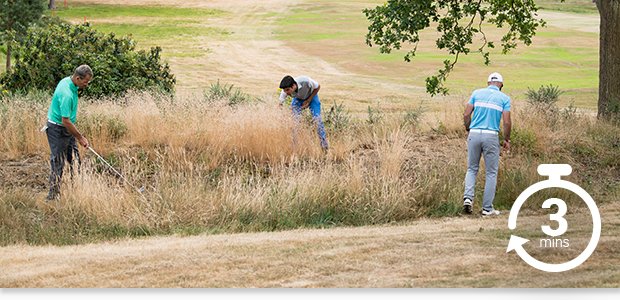 You have three minutes...GO!
How to speed-up play has been a hot-topic for a number of years now and golf's governing bodies reacted with the new rule book to help tackle the issue.
Although the time you have to search for a 'lost ball' has been reduced by two minutes, one thing that has not changed is that the clock does not start ticking until the player has reached the area where the ball was 'lost'.
However, due to the reduced time to search for your ball, it is recommended you still hit a provisional ball if you believe you may have trouble finding your original in order to save the lengthy task of walking back to the tee.
Need some advice on the new rules? Then why not come and chat to us before you next go out. After all, in what other sport do you have direct access to advice from a professional?
Back to Articles